June 19, 2018: We urge you to watch this Facebook Live discussion with HRW Children's Rights Division Mike Garcia Bochenek, who has just returned from McAllen, Texas, where he visited a Border Patrol detention center. Mike spoke about the conditions he saw, the people he met, and the trauma children can suffer from being separated from their parents. Watch to learn more.
---
We are also sharing the next dispatch (below) that HRW put out yesterday. More is in the works. In addition HRW colleagues are spending a lot of time getting our perspective out in the press, working very closely with a range of other terrific groups (a few mentioned in Mike's pieces), and, with HRW DC advocates, advocating in Washington. We encourage you to follow us on social media (@MichaelBocheck @Clarachka @HRW @ZamaHRW @JoBeckerHRW) for more regular updates.
For background, HRW has been working on the rights of migrants and refugees in the US for several decades, and you may find the following relevant to the current discussion:
---
'Whatever' – What Happens to Kids Taken from Families at US Border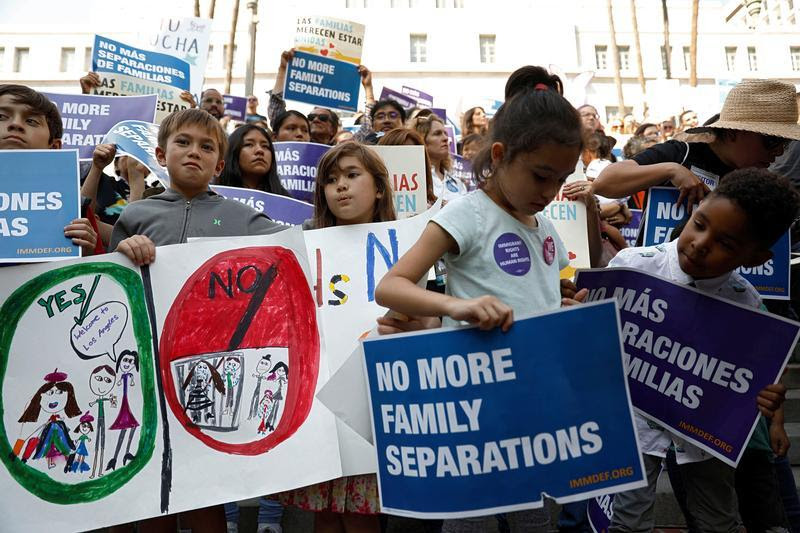 June 18, 2018, Michael Garcia Bochenek for HRW: I've had a chance over the past few days to see what happens to kids right after they're separated from their parents by US immigration officials. White House chief of staff John Kelly said we shouldn't worry about these kids because they'll be "put into foster care or whatever."
"Whatever" seems to be what they're aiming for, judging from my time interviewing children and their parents in McAllen, Texas. There are no specific services for kids at US Customs and Border Protection (CBP) detention facilities there – both the short-term holding cells known informally as the "freezers" because they are kept so cold and the larger processing center. No recreational areas, no place to run around and play, and no toys or books of any kind. "We're not set up as a child care facility," a CBP official told us.
These are intended to be short-term detention facilities: federal law requires CBP to transfer unaccompanied children to the Department of Health and Human Services "not later than 72 hours" after authorities know they're separated from their parents.
But three days alone is a long time for any kid. Consider the five-year-old boy I met on Friday. He'd been sitting in a caged area for nearly a day with older children he didn't know; nobody told him where his mother was or what would happen to him.
Now that CBP is effectively running day care for kids too young for grade school, you'd think they might at least bring in staff with the skills to look after children. But as I sat in CBP's Ursula processing center most of Friday, the only staff I saw were uniformed agents, one or two assigned to watch over four to six pens each holding 20 to 30 children.
Some of these kids aren't out of diapers. When Michelle Brané of the Women's Refugee Commission checked in on a girl estimated by CBP to be 2, she discovered that a group of teenage girls had been taking turns caring for her for three days. She said that CBP officials had done nothing more than check off the girl's name at roll call.
President Donald Trump has all but admitted he's using family separation as a negotiating tactic to get immigration legislation he wants. That's reprehensible. Kids shouldn't be used as political pawns. And "whatever" isn't an acceptable policy response when the government separates children from their families.